The 2016 MLB postseason is still underway, but it's never too early to start thinking about 2017 (especially if your team has been eliminated already).
In fact, in a few weeks you can even start betting on who you will think the 2017 World Series at most major online sportsbooks.
Baseball never ends, and before we get into the hot stove league we thought would be a good time to take a closer look at these five MLB players to watch in 2017.
Jonathan Villar (SS, Milwaukee Brewers)
In 2016, Jonathan Villar went from being a waiver-wire candidate to one of the most coveted fantasy players of the season. His 62 stolen bases were the best in the majors and he was one home run away from becoming just the fourth player in history to join the exclusive 20 HR/60 SB club.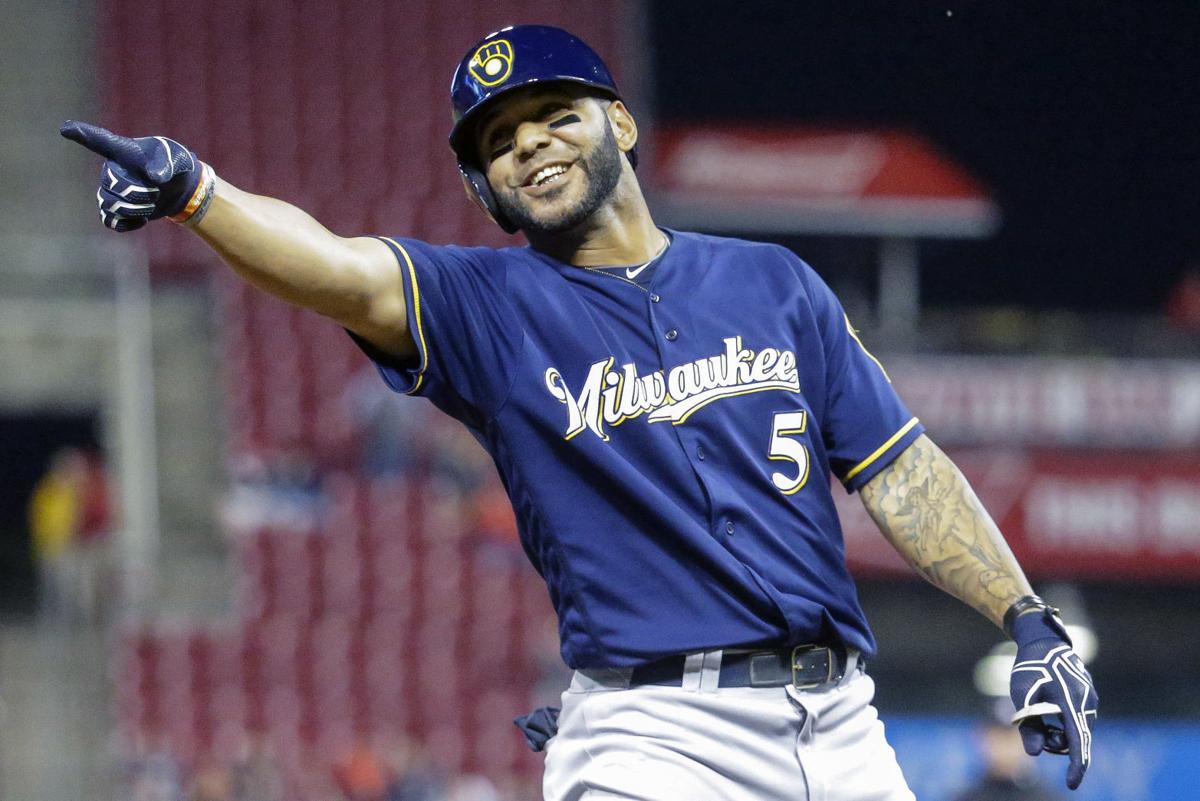 The 25-year old Villar led his team with a OBP of .369 and defensively was solid enough (overall) for a young player. In the 156 games he played, he showed immense versatility by splitting his time between playing short, third base, and second base. Manager Craig Counsell has expressed concerns over his ability to handle third base defensively, so it remains to be seen what position Villar will play in 2017. It could very well come down to which player between Hernan Perez, Orlando Arcia and Scooter Gennett fall short of expectations during spring training.

Michael Fulmer (SP, Detroit Tigers)
Most pundits speculate that the 2016 AL ROY is going to go to either Gary Sanchez or Michael Fulmer. While the Yankee catcher no doubt had a special season, we are curious to see how a full season with Fulmer in the rotation will help further bolster a Tigers team that finished just a couple of games out of a wild card spot this year.
Fulmer outpitched just about everyone in the rotation except for Verlander, setting a number of Tiger records along the way, including pitching 33 ⅓ consecutive scoreless innings. If not for a rain delay in his final start, Fulmer likely would have led the AL in ERA, too. Understandably, Fulmer started to appear shaky toward the end of the season, so it will be interesting to see Detroit's strategy to ensure this gem's longevity next year.
Seung-Hwan Oh (RP, St. Louis Cardinals)
It might be a little weird to see a 34-year old on a list like this, but then again not many 34-year olds have years like Seung-Hwan Oh did in his first Major League season. Already considered one of the greatest Korean players ever, Oh slid seamlessly into St. Louis' closer role after Trevor Rosenthal got hurt/had an otherwise disastrous season.
After Rosenthal was yanked, "Stone Buddah" posted a 0.92 ERA, recorded 19 saves, and finished 35 games, which triggered a $2.75 million option in his contract. He is considered a strong candidate to take over the Cards' closer role full-time next season.
Khris Davis (LF, Oakland Athletics)
After a slow start in which he only hit .221 during the first month of the season, new Oakland addition Khris Davis slowly evolved into one of the league's best power hitters. That surge was perhaps initiated in the mid-May game against Texas in which he hit three home runs, including a walk-off grand slam (only the second time in history such a feat has occurred).
In spite of a .247 batting average, the 28-year old would go on to have one of the best power hitting seasons in A's history, contributing 42 homers and 102 RBIs. Davis looks like the only guaranteed starter in the Oakland outfield for 2017, and there's talks that he is a candidate to hit at DH next season for the club that finished last in the AL West.
Corey Seager (SS, Los Angeles Dodgers)
Corey Seager's season is still going, but already Dodgers fans are excited about what the shortstop from Kannapolis, NC can continue to bring to the lineup in 2017 and beyond. The 23-year old appears to be a shoe-in for the NL ROY and many consider him an honorable mention for NL MVP.
In his and LA's pursuit for a championship, Seager has set countless Dodger rookie records including becoming the first to hit 40 doubles in a single season. Hitting is sometimes sacrificed in the way of defense at shortstop, but Seager had an elite year in both categories, hitting .308 with 26 homers and putting forth arguably the best defensive season of any SS in the league.