As the MLB trade deadline draws near it's a good time to take stock of your teams. For those of you in the playoff hunt, congratulations. You should start taking steps to fortify your team for a championship run. But, I would like to speak to those of you who aren't having the best of seasons, specifically those of you in keeper and dynasty formats.
Throwing in the towel for the season is never fun, but sometimes tanking is best option and can make the following season much more enjoyable. I would like to offer some targets to consider trading some of your more stable veteran players for to help build (or re-build) your fantasy juggernaut.
Juan Soto, OF, Nationals
I know what you're thinking, "Gee, thanks. I clicked on this thing for you to tell me that I should put Juan Soto on my team. What's your next hot take, draft Max Scherzer?" Hear me out. There is a difference between someone who is currently hitting and someone who knows how to hit. It is that distinction that separates a flavor of the month player and someone destined for fantasy stardom. It's also the difference between a player you will be happy to pay full market value for as a keeper and someone who will provide nothing but buyers remorse. Juan Soto is not just currently hitting, he definitely knows how to hit.
A lot is made of Soto's plate discipline, and for good reason. With a 15.5% walk-rate compared to an 18.4% strikeout-rate it's clear that Juan has an excellent feel for the strike zone. His chase rate of 25.2% isn't quite among the elite players of the league, but it's under the 26.0% posted by Mike Trout in his first full season and just higher than Joey Votto's 24.4% in 2008. Soto's swinging strike percentage currently sits at 8.3% – the same number as Francisco Lindor and Matt Carpenter, and just below Jose Altuve's 8.3%.
The most impressive thing about Soto is his ability to battle down in the count. Admittedly it's a small sample at just 34 PAs, but in 0-2 counts Soto is hitting .293 with 3 of his 13 HR. At a time when managers have told players its okay to strike out, Soto has established a point of pride in competing on every pitch. It might be hard to pry him away from a manager in a keeper or dynasty, but if you're in full-tanking mode then pay the premium price and set yourself up for the long-run.
Walker Buehler, RHP, Dodgers
The summer months have not been kind to Walker Buehler. Entering his June 2nd start against the Rockies Buehler had an ERA of 2.20, a 0.90 WHIP and a .189 Batting Average against. After his July 25th start against the Phillies those numbers stood at 3.92, 1.10 and .231 respectively. Some may be concerned by this, but others will see it as a buying opportunity. Buehler's skill set is much closer to that of a front line starter than a middle of the pack fantasy option.
Buehler's average fastball velocity (95.8) and average slider velocity (88.5) both rank 13th among pitchers who have thrown at least 50 innings this season. Velocity may not be everything, but it's a whole lot more difficult to teach someone how to have electric stuff than to command it. I want to emphasize the word command, because Buehler's control in general is fine – 2.03 BB/9 and a 4.57  K/BB ratio. There is no need to belabor the point with a ton of stats. The fact is that Buehler has all of the tools necessary to join the top-tier of fantasy starting pitchers, I believe he takes a big step toward that coming into the 2019 season.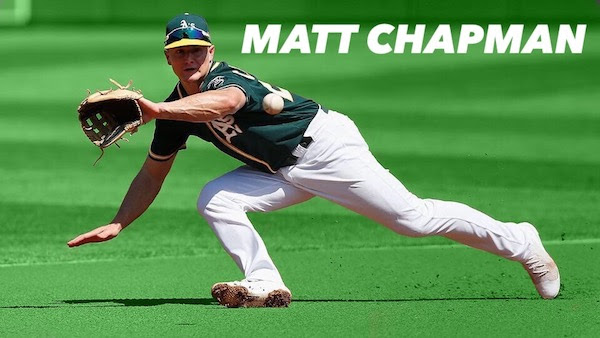 Matt Chapman, 3B, A's
Chapman is an absolute defensive wizard which makes him a really fun baseball player to watch, unfortunately it doesn't count for jack in fantasy baseball. Similar to Buehler, an average season – .272/.364/.477 with 13 HR and 35 RBI – has kept Chapman's stock relatively low. However, he has shown the potential for more power with 30 HR over 530 PAs between Triple-A and the big club in 2017. He's also raised his hard-contact rate from 36.0% last season to 44.2% in 2018.
One issue might be that his that his launch angle has dropped from 19.9 in 2017 to 14.4 this season which can't be advantageous in the cavernous confines of Oakland Coliseum. This seems to be an over-correction for his 2017 50.5% fly ball rate which is down to 37.7% this season. On the positive side his line-drive rate is up over 8% this season. Somewhere in between 50 and 37 percent and this increase in line-drive rate is a happy medium that could lead to a considerable jump in power for Chapman. As he enters the prime of his career Chapman could start putting up similar numbers to Alex Bregman. And if he doesn't, well…he's still fun to watch on defense.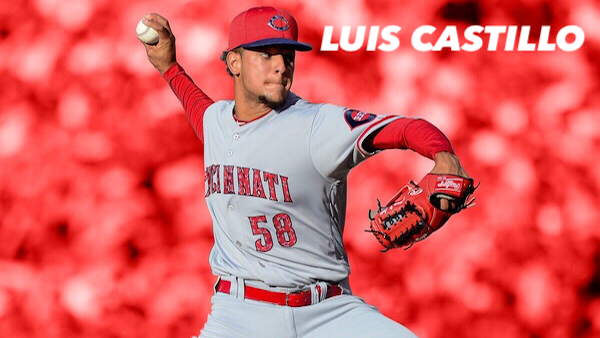 Luis Castillo, RHP, Reds
In 2015 Luis Severino burst onto the MLB stage using an upper-90s fastball and wipe-out slider, putting up a 2.89 ERA and 1.20 WHIP. Fantasy owners' imaginations began to run wild with thoughts of the emergence of a new ace. Then the 2016 season rolled around, and it all went south to the tune of a 5.83 ERA and 1.45 WHIP. But, those who gave Severino another shot last season were rewarded with the player that everyone had expected in 2017. I am suggesting that we give Luis Castillo that same chance because he can be had at a bargain price right now because of his terrible season.
For whatever reason, my theory is opening up too quickly with his front-side, Castillo has had a tough time finding a consistent release point this season. His overall stuff hasn't really diminished, but he just hasn't been sharp all year. If you can get him at a bargain he's an excellent bounce back candidate for 2019.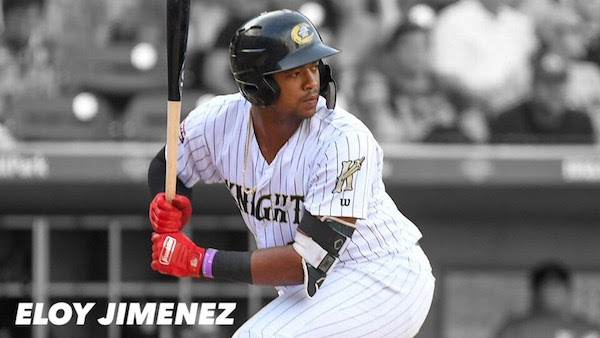 Eloy Jimenez, OF, White Sox
Vlad Jr. is getting most of the hype among the prospect bats which will make Eloy more affordable than he should be. We don't need to overthink this one too much. Jimenez has elite level power and a plus hit tool. If you can get him while all the eyes are on Vlad Jr. it's worth moving some proven talent.
Forrest Whitley, RHP, Astros
Whitley is more of dynasty or very deep keeper play. There was a lot of good buzz surrounding young Forrest as spring training began, with more than a few people speculating that he would be up with Astros in some capacity this season. Shortly thereafter he received a 50-game suspension for non-performance enhancing drugs. Coupled the oblique injury he has been dealing with lately and we get a top pitching prospect that is flying under the radar and/or is causing headaches for fantasy managers. It might not pay off til May next season, but Whitley's talent is worth a stash.
This list is by no means comprehensive, it's meant to get you thinking about how you can start mapping out your team for next season if you can't see a path to the playoffs this year.